ไม่ใด้ไปเที่ยว แต่เป็นโปรแกรมด้านสังคม และวัฒนธรรม สำหรับคนรุ่นใหม่ที่กระตือรือร้นและมีประสบการณ์
 เรียนรู้ พัฒนาทักษะการแก้ไขปัญหาอย่างสร้างสรรค์  ส่งเสริมการพัฒนาเศรษฐกิจ
การปกป้องสิ่งแวดล้อม การศึกษา  การมีส่วนร่วมของพลเมือง  และสร้างเครือข่ายระดับสากล.
มูลนิธิอาสาสมัครเพื่อสังคม ร่วมกับ  
the Mansfield Center of the University of Montana and YSEALI
Fellowship YSEALI U.S.A Exchange Program TVS 2017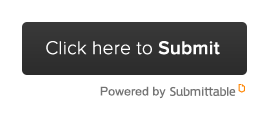 This is a great opportunity for people age 25 to 35
From Myanmar, Laos, Cambodia, Thailand and Vietnam.
Once-In-a-Lifetime Opportunity Learn Improve Creative Solutions Skills Promoting Economic Development Environmental Protection Education Civic Engagement Establish International Partnership
Next application round will be open for submitting applications 1 March 2017
Online Application-Form: 
https://mansfieldcenter.submittable.com/submit/79508/thailand-yseali-professional-fellows-application-fall-2017
Download Application-Form: 
https://www.thaivolunteer.org/wp-content/uploads/2017/02/2017-pfp-application-fall.docx
If you're interest in this program please sign up for our newsletter  or  Email: yseali@thaivolunteer.org
Program Costs
The United States government will cover all participant costs Including international travel, all travel and ground transportation in the U.S. meals, lodging, and cultural allowances.
A
ge between 25 <and> 35 years old
During the six-week program in the United States.
Participants will gain knowledge of how organizations and institutions operate.
And also participating in site visits and specially-designed seminars.
An important part of the program is a Fellowship.
Participants will be matched with a similar organization in Montana.
Participants will spend one month in the state of Montana and one week in Washington D.C.
YSEALI Civil Society Development Fellows
Professional Fellows Program
Young Southeast Asian Leaders Initiative
Sponsored by the U. S. Department of State
Hosted by the Mansfield Center of the University of Montana
Travel Timetable
32 Successful applicants will participate in two groups:
Group 1 Travels to the U.S.:  
April 27 – June 3
Group 2 Travels to the U.S.:  
October 12 – November 18, 2017
Program Objectives
Promote mutual understanding and lasting partnerships between emerging leaders from foreign countries and the U.S.
The program focuses on 32 participants from Myanmar, Cambodia, Laos, Thailand, and Vietnam
The program is designed to promote benefits throughout engaged organizations and communities.
Provide opportunities to collaborate and share ideas, approaches, and strategies.
Promote enhanced leadership and professional skills.
Build a global network of like-minded professionals.
If you have any questions please feel free to contact us.
Thai Volunteer Services (TVS)
409 Soi Rohitsook, Pracharajbampen Rd.,.Huay-Kwang,
Bangkok 10320, Thailand.
Tel / Fax: (66) 269 104 379