Human Right Volunteer program
Thai Volunteer Service (TVS) has been recruiting human right volunteers who graduated from law and other social sciences since last eight years. The volunteers are placed in NGO's to gain experience in human right field and issues for one year. TVS aims to produce young human right volunteers and human right lawyers, motivated to be a change agent in the society with this volunteerism program.
We present some of the experiences shared by the young human right volunteers who are of batch 9 and are placed in the respective NGO's.
4 Months experiences as Human Rights Volunteers:
 Kittichai Jongkraijak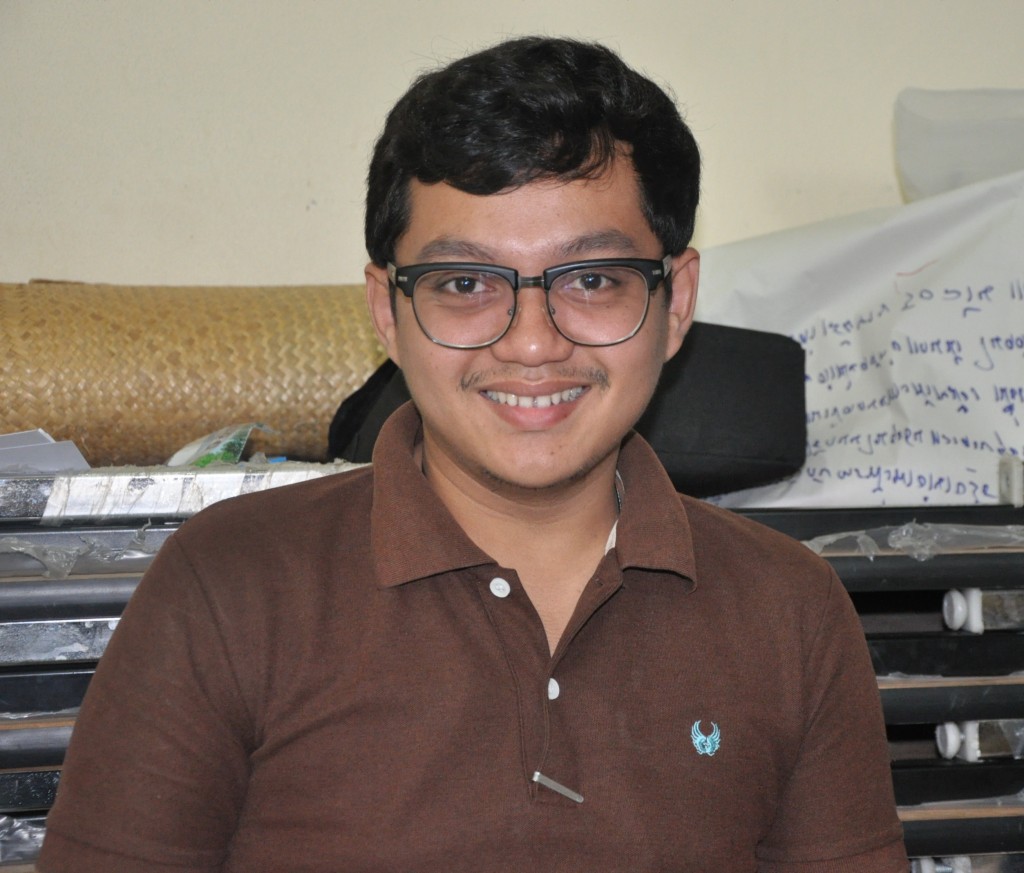 At Law Reform Commission of Thailand, mostly I have learnt about environmental, natural resources and land law and also the problems with legal system. I found that Thailand's constitutional law and an act of legislation regarding these still lack key principle, management concept and idea and participation/contribution in several aspects.
I expect to learn more about human rights and want to have some human rights network that I can share ideas with and learn about others' who work in different areas. Joining this program, I have met my expectation.
I like legal work. My field of study is law. Some laws have affected people's rights and I am interested in human beings, rights and freedom. I believe law enforcement should consider its benefits for human rights. Therefore, anything ineffective or outdated should be adjusted. I am not just interested in the enforcement but also development.
As a fresh graduate with little experience, working with experienced ones, sometimes I cannot keep up with them and lack movement power. Also, because I have recently finished my study, I am enthusiastic and what I learned in the university like the core or principle of law are still clear in my head. Sometimes it makes me stick too much with it/not flexible which can cause some conflicts with people I work with.
I get to improve myself constantly. Due to my work, I need to keep myself updated at all times with the situations and some other laws. This allows me to learn and read more to gain more knowledge.
 Siranan Dechakupt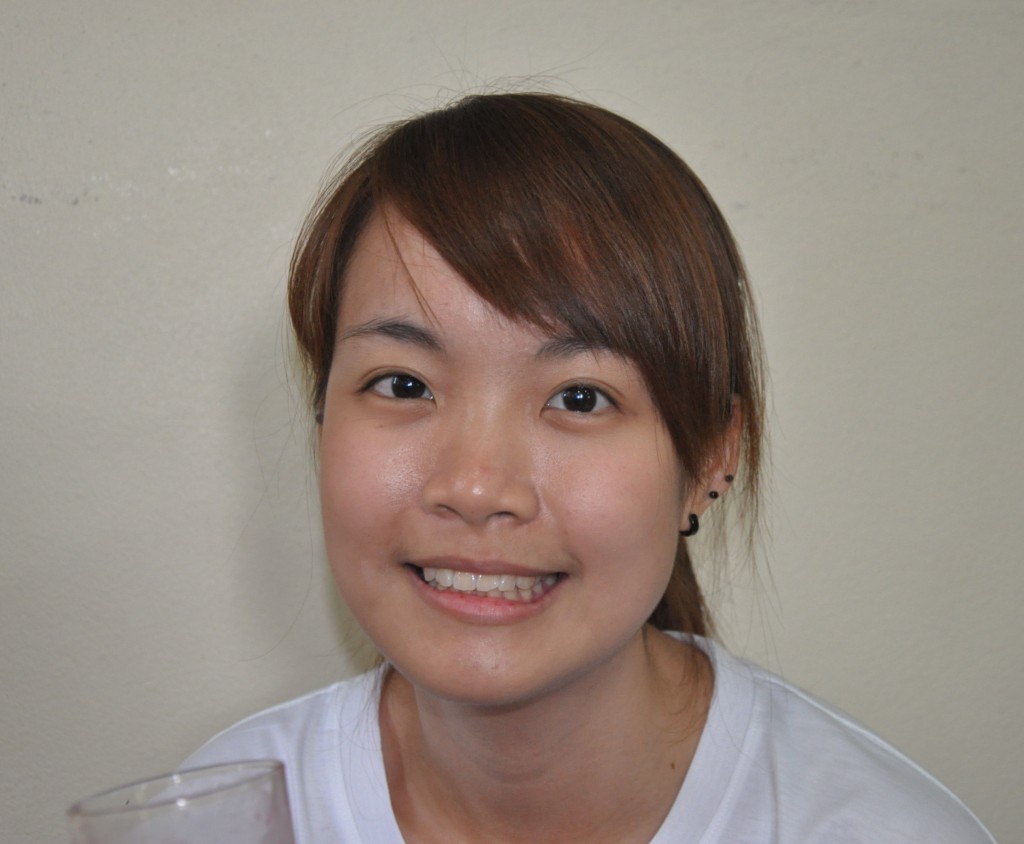 I gained handful of work experience in the court. It is totally different from the theoretical knowledge that I learned from the books with more process and detail to be considered. It is more than what I have learned and known before.
In the beginning of this program, I didn't expect too much. I just want to start to get involved in environmental issue. But after I have done it, I begin to expect more. I want to learn more about how to precede a case. Environmental issues are broad and I don't have too specific expectation.
In terms of work, I like it. I like new campaigns about environment. It makes me want to do something good like protecting environment. I will continue, but after this program, I want to change to other area
I am a quiet person. I don't have much interaction with other people and I rarely share my opinions. I'm not too stressed about that, but it makes me worried.
I get to travel more. I adapt myself more quickly and become more active. When I was a student, I focused more on my study. However, since I started working, I become more practical person.
Siwabhorn Fhodsungnoen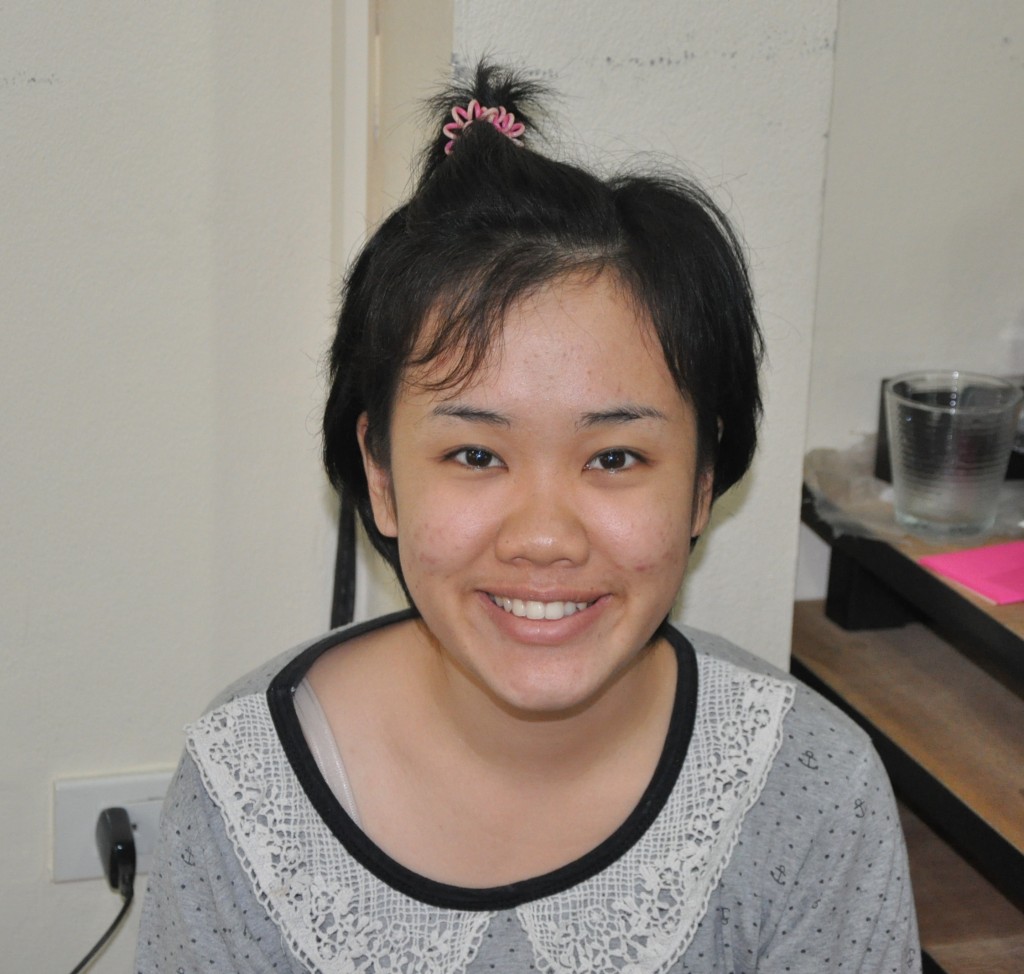 I learned about how to make a local legislation and the importance of cooperation among NGOs, government, local people and community. I used to think that they all cannot work together, but actually they can.
In the beginning, I didn't expect anything because I was afraid that if it was not as expected, I would be disappointed. But now I expect to gain some more new experience from work.
As I am still young, I have this opportunity to work for other people which I might not have when I get older. Also, I like environment and I think environmental management in Thailand is not effective, so I want to take part in working on this. There are some interesting issues. I want to make a difference.
There are some internal conflicts in the organization which causes problem in working. However, it's not a big issue and they can manage with it.
My attitude towards the people in community has changed. I thought they were the cause of the deforestation, but in reality, it is the way they live their life.
 Piyachat khamkliang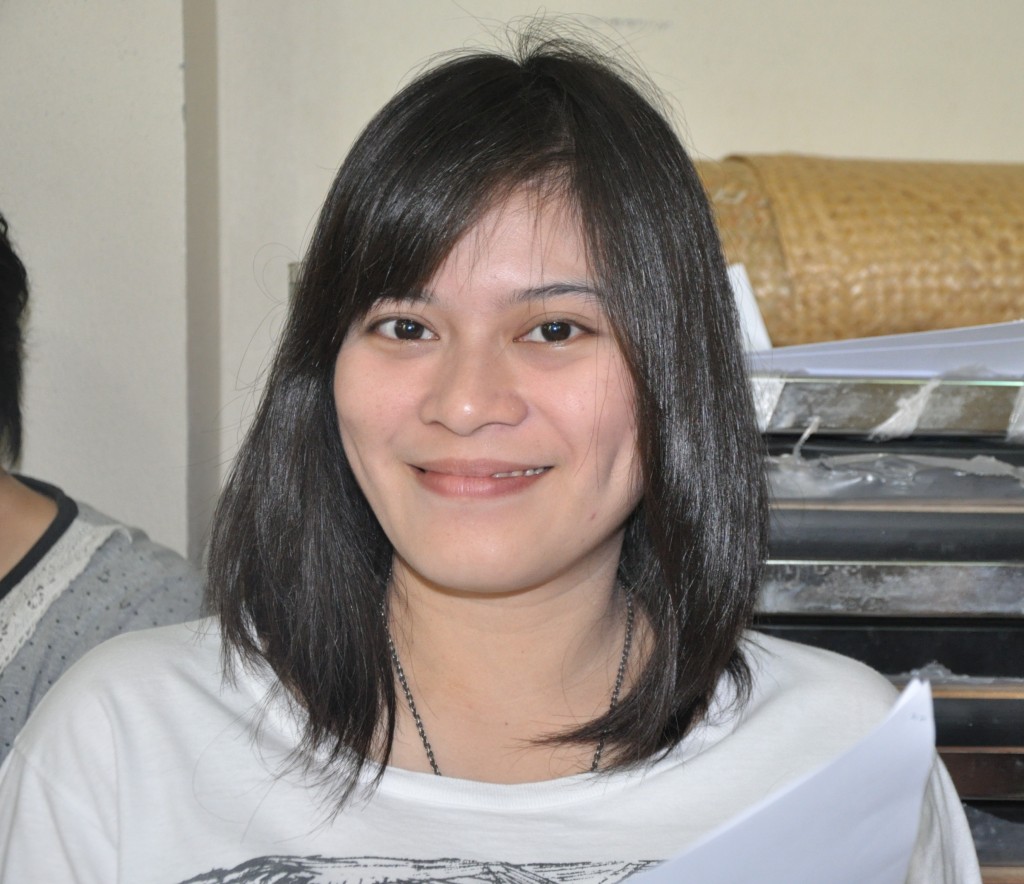 I have learned a lot of things about consumer rights and there are many more to learn. For example:
What you can basically do when you have credit card debt before the case is filed
How to deal with too many phone calls from insurance company and how to cancel the insurance
What you can do when finding something contaminated in food
How to contact the organization when there's an issue to prevent lawsuit
How to negotiate and providing assistance for consumers to solve the problems by themselves or acting as a mediator for the consumers and organizations if they can't deal by themselves.
My expectation has never changed. I want to learn about consumer rights. When I did my study in law, I didn't learn about this in detail. So, I got to learn about this in another aspect I haven't learned. Now, I still want to gain more knowledge and understand more about consumer rights because it's all about things in daily life. I have a question on my mind – what can I do if it happens to me? Then, I know how solve the issue and can also share with other. I want to continue to work. There are so many things to learn. It's broad area.
I don't know much about the job, how to adapt myself and to understand the scope of work. I gain more knowledge, grow up in my work, socializing and become more thoughtful.
Niphawan Kaewsaentip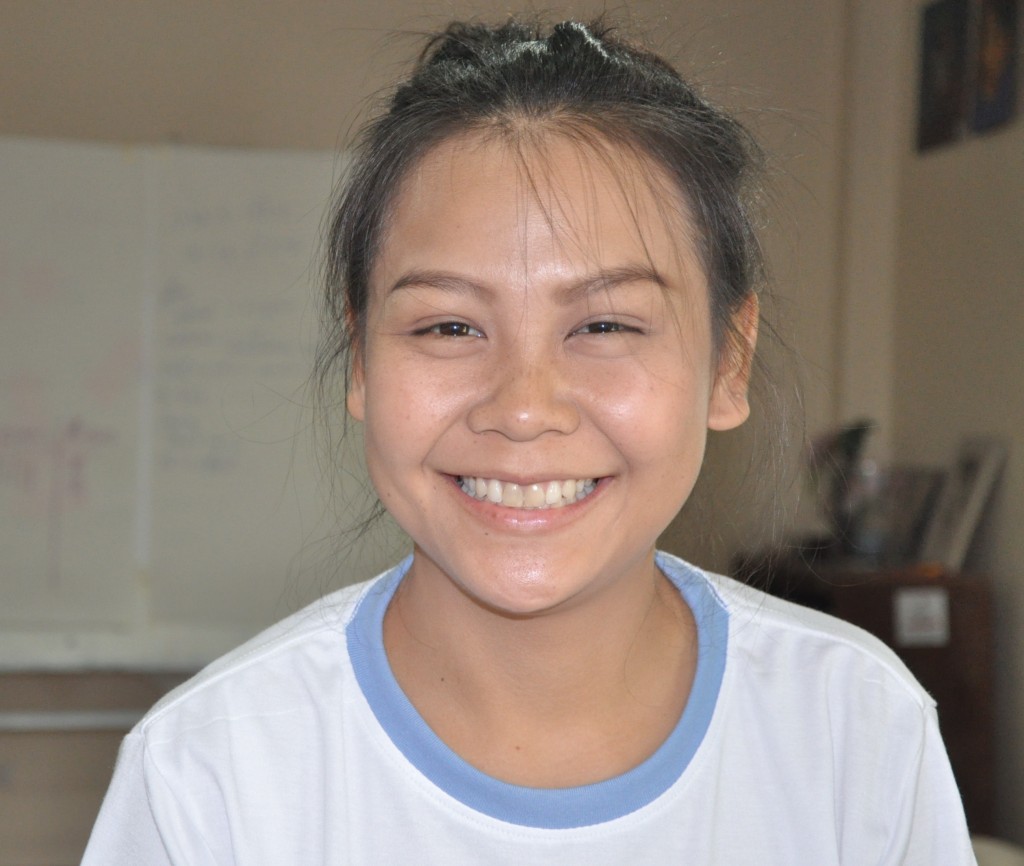 First of all, I learned about how to think. When I studied in the university, I learned things. But when I work and got to meet people, the way I think has changed. It's not just to finish my study, but also think about when I finish my study, how can I help others?  Then, it's work procedure. When I studied and did some activities, I had a way to work with people in the way that I couldn't get involved too much. But working here, I have learned from the seniors' experiences. I have seen more of work procedure and more things. For example, when I was a guest speaker, I learned how to talk and make people understand, convince them and make them speak their opinions.
My expectation is still the same. I expect to learn how to work in order to apply it in my hometown.
Firstly, as a Social Administration student, when I studied, I had to work with people, especially those underprivileged. Secondly, it's the organization for land rights and my family has a problem with this. I want to continue in community rights, land and natural resources management.
In the beginning, I was worried about what to do, but now I'm getting started to be able manage with it. I have become more mature. I have broader vision. Now I see the world and problems rationally, and don't get emotionally involved like before. For instance, dealing with some issue, in the past, I would take side with the people and acted against the authority. However, when I work, I have a different view why they have to do it.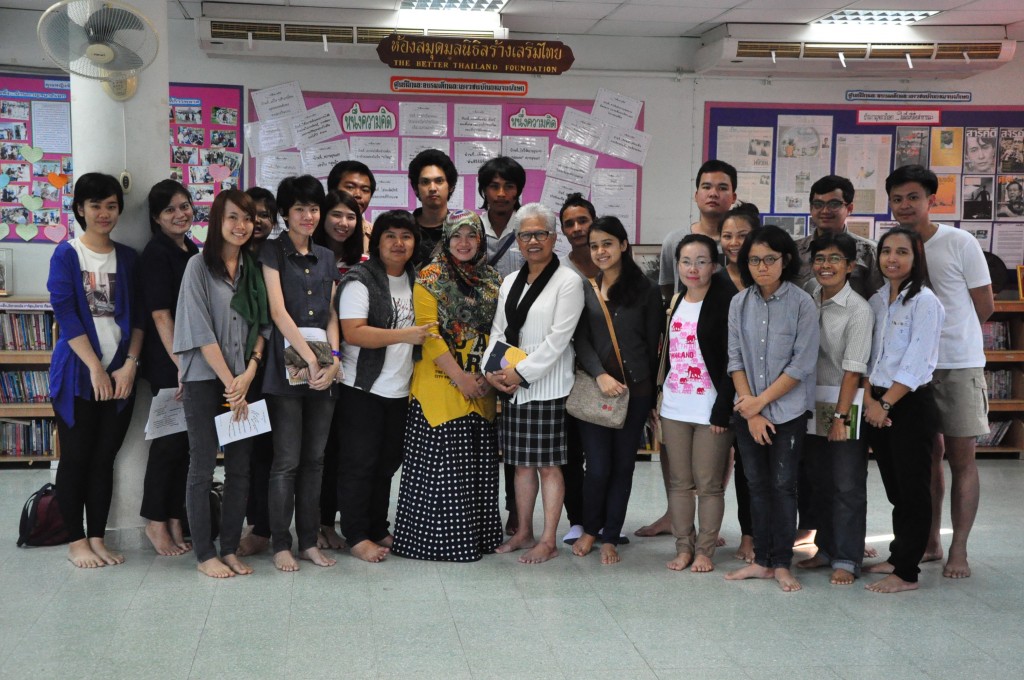 Fig: Human Right Volunteers batch 9