By   Suparat Phranoret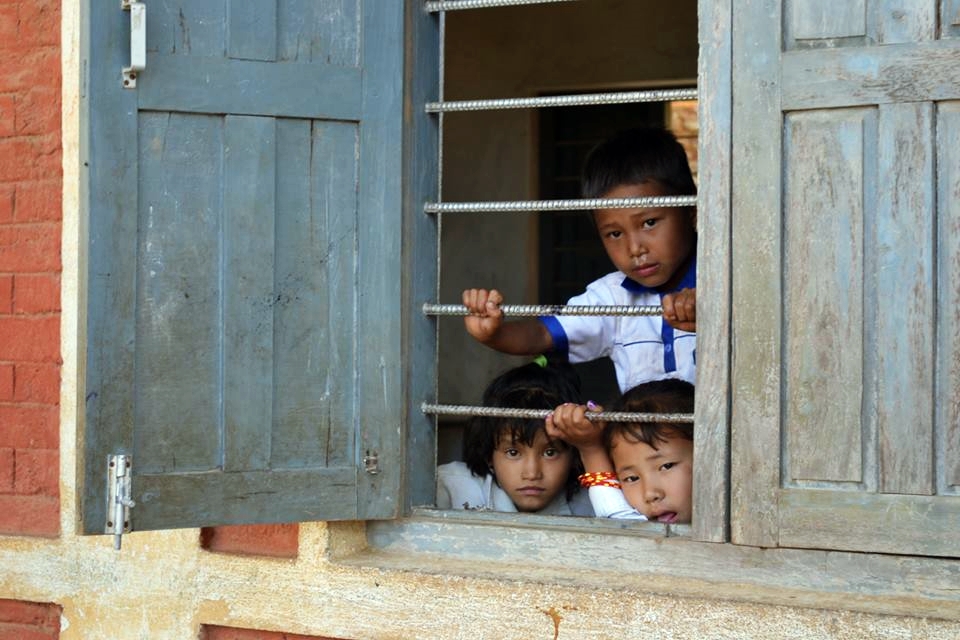 The future development of any country is always predicated on its present youth productive force.  Twenty first century is the world of young people and one of largest young generation in history of humankind.  Over 3 billion people – nearly half of the world's population –are under the age of 25. Nearly 90% of young people are living in developing countries. Young people are valuable assetsto their countries and investing for them it brings tremendous social and economic benefits. They are also facing many challenges –including violence and crime, unemployment and HIV/AIDS – that undermine their rights and create significant social and economic costs to society. Definitions of youth by age vary drastically across different institutions; the UN has defined youth as person from 15 to 24 years of age, whereas the National Youth Policy of Nepal defines youth as persons from 16 to 40 years of age (Ryan et al, 2012).
.
According to the National Planning Commission Secretariat in 2012, the population of Nepal is 26,494,504 Million and 70% of populations were under the age of 35. Therefore2.1 million People without official status and at risk of statelessness, 85% of all out-of-school children in Nepal have disabilities denied, The number of working age Nepalese currently unemployed is estimated at 2.5 million. The labor participation rate stands at 83.4 percent of Nepal's total population, at least 30% is either unemployed or underemployed (i.e. people who are seasonally or partially employed) and 400,000 people are entering labor market every year (Migration year book 2068). In transfer period of Nepal society the youth people has role to change the society but also half of the adult populations are still illiterate.
.
Education of Nepalese

Nepal has one of high illiterate rate in developing countries because lack of access to education and inequality. Firstly lack of access to education because parents have to bear so many things direct or indirect cost for their children educations such as the procurement of teaching materials (blackboard, chalk and furniture). Some schools also introduce compulsory uniforms for their students, which put additional financial burden on parents (kedarBhaktaMethema, 2007). Therefore, the children were not going to school and high dropout rate at many places at Nepal, most of them helping their parents at work. (While interviewed with their parents saying that if they go to school it just waste of time, better they earn some money for eat and it will help for his future as well he will know the work). Secondly, inequalities among male and female in socialites especially women are higher illiteracy then menbecause of many household needs or the low price of the child labor to be discourages many parents from sending their children, particularly girls, to school. In their culture when daughter married she has to stay with her husband family only so the families do not offer the necessary conditions at home for girls to do well at school, some parents in rural areas do not see the point of education in everyday life and employment; the negative attitude of teachers toward poor children's ability to succeed, language and cultural factors.
.
The culturally traditional roles of women are very limited within Nepal. They face a patriarchal society where men are favored. Access to education is extremely limited for women, as seen in the large disparity between the literacy rates of men and women, 52% and 24% respectively. These limitations on women are manifested for female youth as restrictions in what they are able to do. In many communities, female youth are not allowed to go to school or to apply for jobs outside the home. In many ways, they are seen as a liability. This is at odds with the empowerment of 'youth' that is happening throughout the country. The limitations placed on female youth also affect their ability to voice their needs and opinions at the district and national level. This is best illustrated by the pervasive lack of female participation in youth politics. It is difficult for female youth to rise to a position that allows them to have influence and be heard (Ryan B., Sameer K., &Nitu N, 2012).  The amount of support and attention that girls receive inside and outside the classroom from their teachers is minimal compared to boys. It is a fact that most teachers in Nepal perceive girl students as incompetent, lazy, submissive, and less intelligent than boys (KedarBhaktaMathema, 2007).
.
Therefore, the low adult literacy rate, particularly among females and underprivileged groups are a factor involved in the continuing lack for seeking better employment opportunities and supply food for their dependents. Although accesses to primary education increasing but among gender equality still remain a formidable challenge as well as a quality education standards between urban and rural areas.
.
Migration Labor Market of Nepalese

Globalization and integration of regional economics have added impetus to the growing mobility of workers across borders. Nepal is getting WTO membership in early 2001 that open for the economy in Nepal by the globalization.Also economic growth has been low in Nepal from many reason's including    since the beginning of armed conflict, people lost their usual way of earning in their respective villages; so their option to feed their dependents was very limited and the security of their life was also challenged. At this situation, the people are attracted to go abroad for work, earn some money and send back to their families (PrakashBhattarai, 2005). Event thought, Nepalese people started to migrate to India to be recruited in the British-Indian Army and the globalization movement started, there was an oil boom in gulf countries, and shortage of unskilled and semi-skilled human resources in the destination countries.
.
Also the number of working age Nepalese currently unemployed is estimated at 2.5 million. The labor participation rate stands at 83.4 percent of Nepal's total population, at least 30% is either unemployed or underemployed (i.e. people who are seasonally or partially employed) and 400,000 people are entering labour market every year (Nepal Migration year book 2010, 2011).
As migration from Nepal picked up dramatically over the past decade, recorded remittance inflows increased many-folds to reach US$ 4.22 billion or around 22.3% of GDP in 2011(Nepal Migration Year Book 2010, 2011).
Conclusion

The Millennium Development Goals is going to expired soon but Nepal is so far to achieve the Millennium Development Goals (MDGs). Recently earthquake make them more farer steps to achieved MDGs. Secondly still gender inequalities are very high , and primary education is one MDGs  but still many place in Nepal they didn't get education , those who want to give education for their children  lack of financial, they can't support them.
.
In Nepal opportunities are really less for the youths. The youths are most important human resources of the nation. The need of a national youth policy has been further intensified in order to forge the involvement of the youths in nation building by developing their capacity in 3 all spheres of life including economic, social, political and cultural spheres.
.
The Youth Policy is also necessary with a view to rendering necessary support to the vulnerable youths, bringing out the capacity inherent in them, making appropriate management to prevent brain drain of youths and developing further potentiality, while ensuring the access of the Nepalese youths to opportunities generated globally.
.
Nowadays the government of Nepal has not been able to create a sufficient prospect of economic growth and employment opportunity for youths; they didn't make advantage of youth in country development. Also agriculture productivity decrease. Its push these group move for opportunity, education and employment it will be brain drain crisis.
.
Nowadays in Nepal lack of human resource for develop in many sectors of the country including education, economic, cultural and policy. If they don't have any future development solutions for the youths it will be problem for future development in the country also.
.
It is a main obligation to the State to guide the various aspects of livelihood taking into consideration of the sensitivity of the young and supple youths such as young people consistently expect that participation in vocational training will increase their capacity to find employment or self-employment opportunities and achieve greater self-reliance, equality education among gender, access the same quality any resources of education between the youths in the city and rural areas because the youths of the rural areas have very limited resources, means and opportunities. A common identity is difficult among the youths because of diversity, different status, situation and environment. It is necessary to adopt different strategies to address these different contexts.
.
Recommendations

Infrastructure: one of most important is infrastructure for any country to develop the country or improve the living stands of people. In Nepal, infrastructure is very poor which make difficulties for youth to come out. In Nepal very difficult for rural people to move one to another province, if  infrastructure is good enough people will move freely and easily connectively with school, market, hospital.
.
Small business: many youth wants to open their own small business but lack of financial they cannot startup their business, if any support from government, bank or financial support from international it will be increase youth employment in country.
.
Big industries need lots of employment which help to reduce the unemployment. These days lots of big companies outsource their business in cheaper labor countries. If Nepal, business man or government can get big industries contract which will very helpful to youth for become employment.
.
Vocational training is also very helpful to youth because unskilled people not easily get job. From vocational  training they will be get some skilled in particular work as they want to do. After completing training, government or NGOs also help to startup or give job for them. Many youth lose their way after completing their training they need counseling and support from government and NGOs.
.
Counseling and support: many NGOs and government counseling and support for youths but still youth will in dilemma and very high rate of unemployment in Nepal. It might be we didn't get the real problem of youth or youth don't want to do anything, they just want to stay like this.
000000000
References
Ganesh G, Janardan R, Jagannath A, Puja S, Anita G, Ashok R and Joanna G.(2011). Nepal Migration Year Book 2010 .Retrieved April 10, 2015 from http://www.sasnet.lu.se/sites/default/files/pdf/migration_year_book_2068.indd.pdf.
KedarBhaktaMathema. (2007). Crisis in Education and Future Challenges for Nepal. Retrieved April 10, 2015 from http://himalaya.socanth.cam.ac.uk/collections/journals/ebhr/pdf/EBHR_31_04.pdf.
National Planning Commission Secretariat. (2012). National Population and Housing Census 2011 (National Report). Retrieved March 30, 2015 from http://unstats.un.org/unsd/demographic/sources/census/2010_phc/Nepal/Nepal-Census-2011-Vol1.pdf
Ryan B., Sameer K., &Nitu N. (2012). Youth and Peacebuilding in Nepal: The current context and recommendations. Retrieved April 1, 2015 from https://www.sfcg.org/wp-content/uploads/2012/01/NEP_CA_Jan12_Youth-and-Peacebuilding.pdf.
Shree Krishna Shrestha.(2011). Youth Empowerment through Youth Entrepreneurship in Nepal. Retrieved April 10, 2015 from http://www.fesnepal.org/reports/2011/seminar%20reports/papers_pk/Youth%20Empowerment%20through%20Youth%20Entrepreneurship%20in%20Nepal.pdf.
PrakashBhattarai. (2005).MIGRATION OF NEPALESE YOUTH FOR FOREIGN EMPLOYMENT: PROBLEMS AND PROSPECTS.  Retrieved April 10, 2015 fromhttp://www.youthaction.org.np/userfiles/file/Research%20Report%20on%20Labor%20Migration.pdf.